I love this time of year! I love the decorating, the lights, the smells of cooking -- and especially the true meaning of Christmas, when hope and rescue for each of us was born into the world.
An extra-special surprise from
Digidesignresort
-- a coupon code that is good for $3.00 off a $10.00 purchase. It's good from today through Dec 27 -- and the best part? You can use it more than once! So enjoy a little Christmas shopping and get what you really want!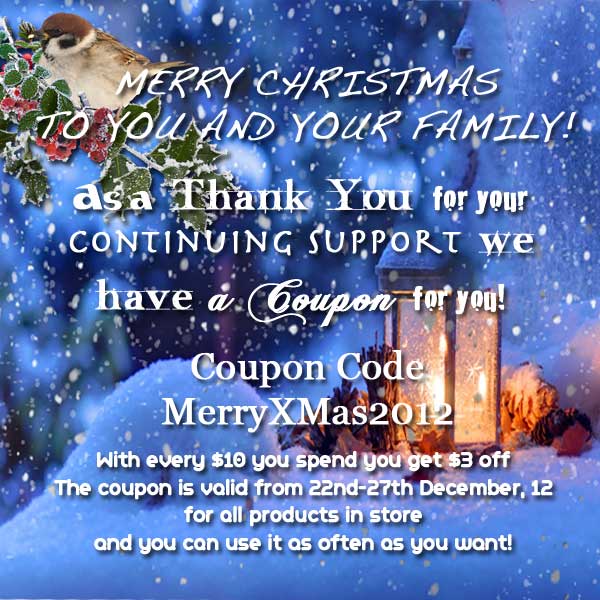 And at
theStudio
, everything is 30% off -- which means all my
CU products
are waiting for you!
I'll be cooking, cleaning, finishing the wrapping, etc for the next couple of days, so I'll wish you a wonderful Merry Christmas filled with love, family and blessings!